Purchasing Placer Gold
TCB International's ability to both leach and refine placer gold allows us to service not only the professional miner, but prospectors as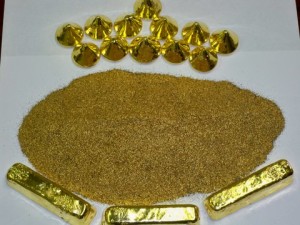 well.  Many of our competitors require that your placer gold be delivered to them with no black sands or non precious metals. This is because they do not have the capabilities to receive and process your placer gold unless your placer gold is completely "clean".
No Limitations- We Also Process Black Sands
TCB International, unlike our competitors, has the ability to process black sands. (please see our page on black sand processing) This allows us to purchase your placer gold as is.  In addition to purchasing your placer gold, we can also process concentrates with our state of the art leaching facility.
Do you have a minimum transaction?
Yes. When you sell your products to us, our minimum purchase amount is 5 grams of gold.
How much do you pay for gold?
The following rates are to be used as a guide:
5 to 15 grams of gold -85% of spot
15 grams to 2 ounces of gold- 90% of spot
2 ounces of gold and above- 93% of spot
For amounts over 10 ounces please contact us at 704-791-9025.
You can check current spot prices at www.kitco.com.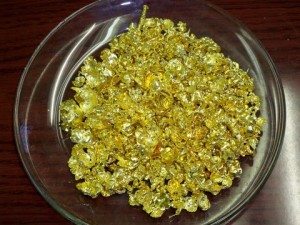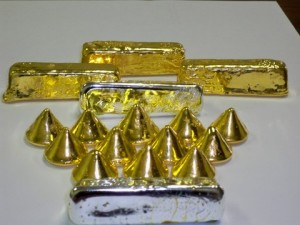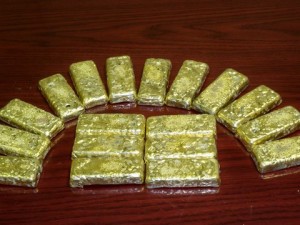 Determining Weight-
We use grams and troy ounces* for gold purchases.
Your gold will be measured to one hundredth of a gram.
* There are 31.1 grams in 1 troy ounce of gold.
Determining Your Gold Content
* Placer gold can vary between 50% to 98% pure gold content.  Due to this factor we test your gold content by the following procedures.
* For quantities under 2 troy ounces we use spectrum analysis to help determine your gold content combined with fire assay.
* For quantities above 2 troy ounces we use fire assay.
Sample computation–
Your placer gold is determined to be .85 percent gold and you have one ounce to sell and the spot price of gold is $1000 an ounce. You actually have .85 ounces of gold or $850 of gold. If your rate of payment is 85% of spot, you will be paid $722.50.
 How do I sell to TCB International?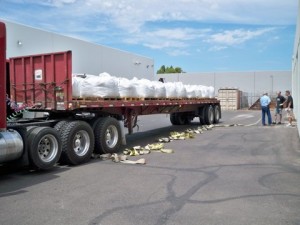 Selling your placer gold to us is easy. Just follow these simple steps – see below.
When you are ready to sell, please email us with pictures and weight of gold.
After we receive your email you will receive a confirmation number.
Next step: Securely package your items and ship them to us within 24 hours. Safe arrival is your responsibility. For your protection, we strongly recommend that you fully insure your package and ship it by Express mail with the USPS, FED EX or UPS. You should also wrap your items very securely, include a detailed packaging slip with your name, mailing address, email address, telephone number and confirmation number.
****Within 24 hours of shipment, please e-mail us the tracking number of your package with the date of shipment as we will use the date of your shipment for the price of your gold.
When we receive your package in our facility we will send payment within 48 hours. This does not apply to shipments received on Friday or Saturday.
What if I don't know the exact weight of gold?
No problem. If you are unable to determine the weight we will accept the gold, weigh it accurately down to the 100th of a gram and report back to you.
I would like to personally deliver my gold to you. Can I do that?
Yes. You may deliver your gold to us at our office in Phoenix, Arizona by pre-arranged appointment only. To make an appointment please contact us by email. (see contact info page) We do not accept unannounced drop in visits.
What gold products do you buy?
We are active buyers of all types and sizes of natural placer gold. We also process all types of gold, silver, and platinum group metals by-products.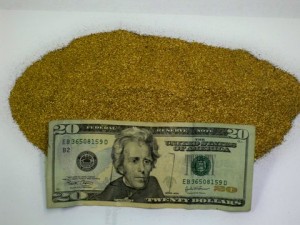 When will I receive my payment?
When we receive your package and confirm quality and weight, it is our policy to send payment within 48 hours by business check through USPS. Expedited payment and shipment options are available, at seller's expense.