We Process Black Sands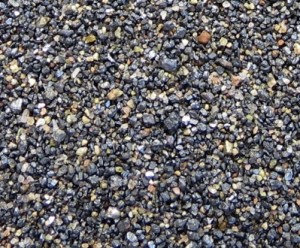 Due to the heavy iron content of black sands, most processors, smelters and refineries are unable to process them.  We have a unique chemistry that allows us to aggressively process precious metals at 20 mesh and below in less than one hour, so we can effectively leach black sands without dissolving the majority of their iron content. Due to this innovative leach, TCB can effectively process precious metal bearing black sands on a commercial level.  Our process also allows us to effectively process silver, platinum group metals and the smaller gold particles that many gravity concentrators cannot effectively capture or identify.
Increase Your Yield Through Chemical Extraction of Black Sands
If you feel that your black sand mining operation is losing micron gold after free gold has been removed, that your magnetics have precious metal bearing material that you cannot capture, or that your sands contain sulfide material that may contain precious metals, our chemical process could be the solution for increasing  your precious metal recovery.  Contact us to see how our 40 years of leaching experience and  30 plus years of milling and gravity concentrating expertise can increase the amount of precious metals your company produces.
Sampling
When preparing your sample, please provide us with the following information.  With what method were your black sands obtained? From where are the black sands? What amount of black sands are available for commercial processing? Are you using a magnetic separator in your operation?
For testing purposes we need 3 different portions  (1) a representative sample of your black sands (2) a non magnetic sample (3) a magnetic sample   Please make sure each is labeled, dried and two pounds.